This year's festival will celebrate the life of Neil, one of our core team members who sadly passed just over a month ago. Neil was involved in the festival right from the start 36 years ago. A wonderful, clever, humorous and creative person, dedicated to the greater good of community and just being human. Neil, you will be sadly missed!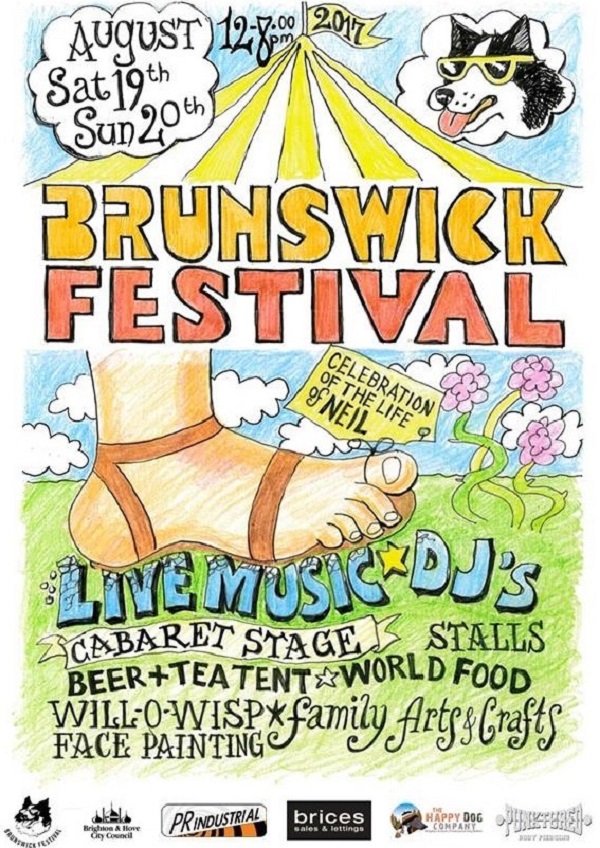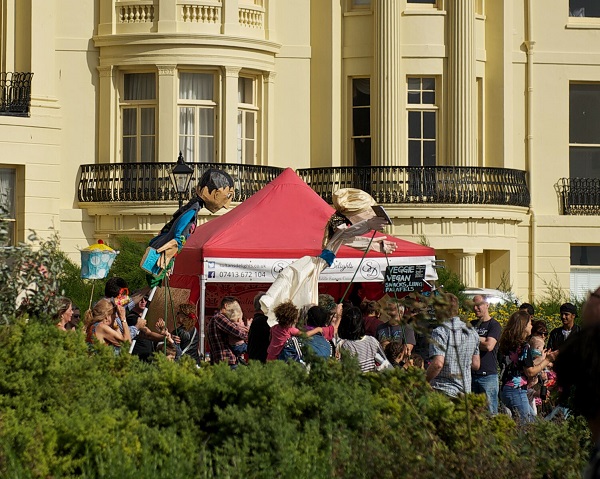 The Brunswick Festival is organised by a group of volunteers  and local residents living in Brunswick Town, Hove. Every August, the festival presents a programme of free and fun activities for local people, their families and friends . This year's dates are :
13th August 2017 – Rural Day at St Ann's Well Garden featuring Scruffs dog show.
19th and 20th August 2017 – Brunswick Festival in the square.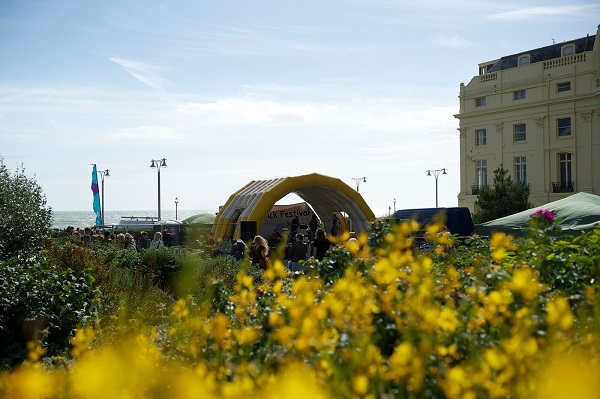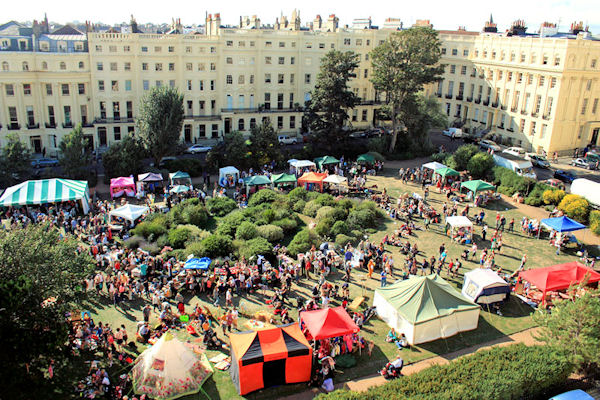 Brunswick Festival started in 1981, with a small community picnic and some music on a sunny August day in Brunswick Square. This vibrant community festival has grown over the years and now encompasses two whole weekends of outdoor events. The festival presents a quality programme of entertainment and social activities, balancing professional performances with community acts to keep the flavour local and to celebrate the diverse community of Brunswick Town.
Brunswick Festival is one of the longest running festivals in the city of Brighton and Hove. This year the festival celebrates its 36th year, and we're planning to celebrate in style! All are welcome to join in and we'd love to see some old faces as well as new.
See you there!
CONTACT:
Brunswick Community Festival Group
37b Brunswick Place , Hove, BN3 1ND
Tel: 01273 204404
Email: brunswickfestival@hotmail.com
POLITE NOTICE – whilst we love dogs, we have been asked by the Friends of Brunswick Square & Terrace to support them in their endeavour to keep Brunswick Square a DOG FREE ZONE. There is a Local Council bye-law which prohibits dogs in the Square, and local residents are keen to ensure the Square remains a safe and dog poo free place for people to enjoy and particularly for young children to play freely. Please help us to support this initiative and keep the residents and council happy by not bringing your dogs to the Festival.
If you do have a dog, and want to join us for some canine capers, then come along to Rural Day and Scruffs Dog Show on 13th August in St Ann's Well Gardens. All hounds are welcome at this event!>